Written in Cannes, Film festival May 2023
It's no wonder, then, that the Writers Guild of America is demanding a greater say in how AI is used.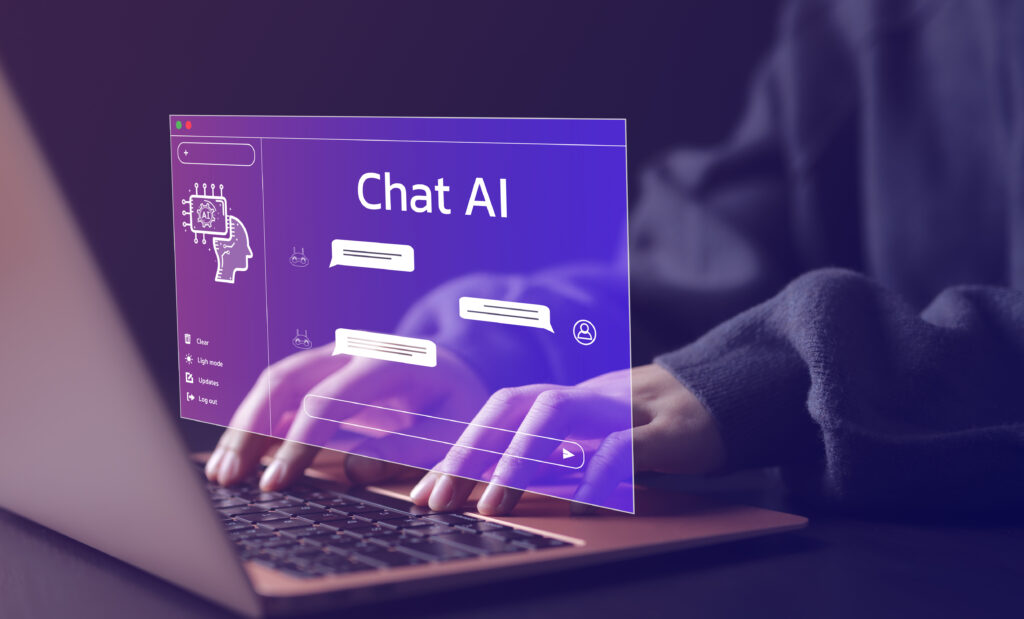 Cannes, 5th day of the festival:
There was a panel discussion about Screenwriting and Artificial Intelligence. In the audience were many producers, excited about the new opportunity. My understanding: Producers want always save money by replacing screenwriters. Not now, the technology isn't advanced enough; not tomorrow. But the day after tomorrow, maybe. If there were any screenwriters like me in the audience, they were as silent as ducks in a crocodile-infested water.
We were all watching the screen as AI generated a useful movie logline. Suddenly, a scream! The kind of disturbing sound you hear when a body falls flat on the ground. I saw five people rushing to a man lying on the floor. "Phew, it's hot," murmured someone next to me. "No, he's a screenwriter," said another voice. "I know him. Probably a heart attack."
Meanwhile, the chatbot on the screen wrote a scene in a mere 10 seconds.
I felt so sorry for the man. The ambulance arrived swiftly, and the panel was in chaos. The moderator struggled to stop the chatbot from generating scene after scene. It was like a never-ending stream of AI creativity.
In the afternoon of that day, rumors started to circulate that the screenwriter would be alright. Not a heart attack, just a scare. He would recover soon. As I write this, I sincerely wish him all the best.
But, of course, Like many others that day, I couldn't resist trying it myself:
Hey, chat gpt write me a screenplay that will make me rich and famous!
After 2 seconds:
Title: "The Serendipitous Symphony"
Genre: Drama/Comedy
Logline: A struggling musician discovers a magical musical instrument that propels him into fame and fortune, but soon realizes that true success lies in the journey of self-discovery and genuine human connections.
INT. SMALL APARTMENT – DAY
JASON, a talented but unknown musician in his late 20s, strums his guitar, lost in his own world. Bills are scattered across the table, highlighting his financial struggles.
JASON
(sighs)
Why can't I catch a break?
INT. PAWN SHOP – DAY
Jason walks into a dimly lit pawn shop. He stumbles upon an old, battered violin tucked away in a corner.
PAWN SHOP OWNER
That violin's been sitting there for years. No one's shown any interest in it.
Jason's eyes gleam with curiosity.
INT. JASON'S APARTMENT – NIGHT
Jason pulls out the violin from its case, his fingers tracing the worn wood. As he plays a single note, a beautiful melody fills the room.
INT. STREET – DAY
Jason performs on the streets with the violin, mesmerizing passersby. Suddenly, a video of his performance goes viral, thrusting him into the limelight.
INT. RECORD LABEL OFFICE – DAY
A sleazy RECORD LABEL EXECUTIVE, MR. STANTON, entices Jason with a contract.
MR. STANTON
You have the magic, kid. We can make you a star!
INT. LAVISH MANSION – NIGHT
Jason lives a life of luxury, surrounded by fame and material wealth. Yet, he feels empty.
INT. JASON'S DRESSING ROOM – DAY
Jason gazes at a photo of his family, realizing the distance that has grown between them.
JASON
(sighs)
What have I become?
INT. HUMBLE MUSIC SCHOOL – DAY
Jason visits the music school where he first learned to play. He spots a group of underprivileged children playing makeshift instruments.
INT. COMMUNITY CENTER – DAY
Jason volunteers to teach music to the children, sharing his talent and passion.
INT. CONCERT HALL – NIGHT
Jason organizes a charity concert, featuring the children as performers. The concert is a heartwarming success, connecting the community through music.
INT. RECORD LABEL OFFICE – DAY
Jason confronts Mr. Stanton, returning his fame and fortune.
JASON
I've realized that success isn't measured by wealth and fame alone. It's about making a positive impact and staying true to oneself.
INT. JASON'S APARTMENT – NIGHT
Jason sits on the floor, playing his guitar with newfound joy and contentment.
FADE OUT.
Epilogue:
News headlines announce Jason's decision to leave the music industry but commend him for his philanthropic endeavors. He is now a role model, inspiring others to pursue their passions for the greater good.
The End.
Note: Remember, success is not guaranteed solely by fame and wealth but by the impact we make on others and the meaningful connections we foster.
Not bad. Isn't it? Chat gpt used not only the screenwriting format but developed a story. I feel like the protagonist Jason in this AI-screenplay: I need success to pay the bills, the room I rented in Cannes is very expensive, my laptop is old, and my dog gets older, … so what is missing here for a guarenteed success? Of course: Love
Hey chat gpt, where can I put a love story here?
With this question Chatpt changed the title from "Serendipitous Symphony" into Title: "Harmonious Hearts"
Genre: Romantic Drama
Logline: A talented musician finds fame and fortune when he meets a gifted singer, but their whirlwind romance faces challenges as they navigate the ruthless music industry and their own personal struggles.
INT. SMALL MUSIC VENUE – NIGHT
JASON, a passionate guitarist, captivates the audience with his soulful melodies. AMY, an enchanting singer, watches him from the crowd, awestruck.
INT. BACKSTAGE – NIGHT
Amy approaches Jason, her eyes gleaming with admiration.
AMY
(softly)
Your music moves me. It's magical.
JASON
(smiling)
Thank you. You have an incredible voice yourself.
INT. RECORDING STUDIO – DAY
Jason and Amy collaborate on a song, their voices blending perfectly. Their chemistry ignites a fire in their music.
INT. MUSIC EXECUTIVE'S OFFICE – DAY
The cunning and manipulative MUSIC EXECUTIVE, MR. BARNES, offers Jason and Amy a record deal.
MR. BARNES
You two are a sensation together. We'll make you the next big thing!
INT. LAVISH MUSIC AWARDS CEREMONY – NIGHT
Jason and Amy grace the red carpet, basking in the spotlight. Their love for each other is evident in their eyes.
….
INT. SMALL COFFEE SHOP – DAY
Jason and Amy, stripped of the glitz and glamour, rediscover their love for music in an intimate setting. Their voices harmonize, rekindling the flame.
INT. PRIVATE REHEARSAL SPACE – DAY
Jason and Amy decide to step away from the mainstream music industry and pursue their artistic vision independently. Their bond grows stronger.
INT. COZY APARTMENT – NIGHT
Jason and Amy find solace in each other's arms, playing their guitars and singing from their hearts. The love in their music is palpable.
INT. INTIMATE VENUE – NIGHT
Jason and Amy perform for a small, devoted crowd. The genuine connection they share onstage is undeniable, filling the room with raw emotion.
INT. RECORDING STUDIO – DAY
Jason and Amy create their own record label, driven by their passion for authentic music and a desire to make a difference.
INT. MUSIC FESTIVAL – DAY
Jason and Amy headline a music festival, their performances inspiring countless aspiring artists to stay true to themselves.
INT. BEACH – DAY
Jason and Amy, hand in hand, walk along the shore, knowing that their love story transcends fame and fortune.
FADE OUT.
Epilogue:
News headlines celebrate Jason and Amy's independent success, highlighting their unwavering commitment to their art and their enduring love story.
The End.
Note: While the love story is an integral part of the screenplay, it's important to remember that fame and fortune should never overshadow personal happiness and artistic integrity. The characters' journey highlights the power of love and staying true to oneself in the face of adversity.
Okay, my protagonist with the lead singer, a bit foreseen.
What about marketing and cast?  I asked Chat gpt?
As an AI language model, I don't have real-time access to the current information about actors or directors. Casting decisions and director selections are typically made by production companies, casting directors, and filmmakers based on various factors such as availability, suitability for the role, and artistic vision.
However, for the characters of Jason and Amy in "The Serendipitous Symphony," you could consider actors who have shown proficiency in both drama and comedy, as the screenplay encompasses elements of both genres. Here are a few potential actors who have demonstrated versatility in their performances:
For Jason:
1. Ryan Gosling
2. Rami Malek
3. John Boyega
4. Ansel Elgort
5. Noah Centineo
For Amy:
1. Emma Stone
2. Lily James
3. Saoirse Ronan
4. Amandla Stenberg
5. Hailee Steinfeld
As for the director, it would depend on the specific style and tone you envision for the film. It could be a director known for their ability to balance drama and comedy, bringing out the emotional depth of characters while incorporating humor seamlessly. Some directors who have proven skill in this area include:
1. Wes Anderson
2. Jason Reitman
3. Richard Linklater
4. Greta Gerwig
5. Taika Waititi
Ultimately, the choice of actors and the director would depend on various factors, including their availability, interest in the project, and the specific vision of the production company or filmmakers involved in the project.
Interesting, first time he admits his limits, by saying he has no real-time access …
Fazit: It took me 15 Minutes to develop a screenplay with chat gpt starring Emma Watson and Ryan Gosling. I bet Wes Anderson is interested in!
But I  still have to write it. We screenwriters are not replaceable. Not now. Not tomorrow. the day after tomorrow: I am not so sure. There will be screenplays written by AI, and I hope, I really hope the audience will feel the artificial dialogue, the not so elaborated story witho… any twists. The similar i ty , the pr o ta agonist full o     click … Sorry I am feeling bad right now. Headache. I have to drink water … I am not repla … cable. Who ..a ..I?